What to know about Fiverr SEO Gigs?
Home / Blogging / Search Engine Optimization /
If you're targeting organic traffic from Google, you need SEO. However, it can be a challenging and expensive process if you don't know what you're doing.
Implementation of the right SEO practices can save websites from spending a ton of money and, more importantly, from being penalized by Google.
SEO requires both hard work and investment. If you don't have a large amount of money to invest, but you still want to be competitive in this area, Fiverr can be a good place to help you do SEO on a budget.
You can find on Fiverr many freelance SEO experts offering professional services. I don't mean that all of the Fiverr SEO gigs are of high quality. You still need to filter gigs and sellers to find out what works best for you.
However, the Fiverr SEO prices are much more affordable than those offered by most conventional SEO agencies. If you know what gigs you're supposed to pick on Fiverr, you can get a crazy ROI for your investment.
I've reviewed almost all types of SEO gigs on Fiverr for you. Please keep in mind that the information provided below is my personal opinion only. Your experience with Fiverr gigs and sellers may be different from mine.
Let's start with the most common SEO gig on Fiverr.
High-performance Webhosting That Works
Get 3 months free on annual plans with WP Engine
Freelance writing and content gigs
Content is by far the most important component of any SEO campaign. You need high-quality content to build a quality website.
Most of us aren't good writers, or we just don't have time to sit down and write content. As a result, outsourcing content to freelance writers seems to be a good alternative for many people.
Fiverr is one of the most popular choices to outsource content. However, is it a good choice to make?
Before answering this question, I would like to remind you that I ordered about 1,000 gigs from Fiverr. So you can make sure I know what I'm talking about.
I've already published another post that specifically discusses ordering content from Fiverr. Here you can find it. But once again, I want to touch the base briefly.
The Fiverr content is generally of mediocre quality. Many Fiverr writers do not speak English as their first language. Although working with native English speakers is more effective in providing quality content, it is still not a deal-breaker.
Also, sometimes non-native English speakers may deliver a great copy to be used for your SEO campaigns. However, it happens quite rarely.
In fact, the real problem is quite different. Most writers don't spend enough time creating at least decent quality content.
In order to keep themselves profitable, they usually use article spinners to rewrite the content already published on the web. Then they quickly skim the auto-generated content to fix the most obvious mistakes.
This is the process most content writers are going through on Fiverr. It's definitely not the type of content that anyone would like to have.
Not all writers like that, though. Some writers take time and make writing work manually.
In addition, poor/mediocre content may still work for some SEO campaigns.
If you plan to build a niche site, the content of Fiverr authors will usually be of sufficient quality.
If you need higher quality content for your sales copies or company blog pages, you'll either look elsewhere or find highly skilled writers on Fiverr.
There are skilled writers on Fiverr, but they usually charge premium fees that you may not be willing to pay all the time.
How much does content cost on Fiverr?
Generally speaking, content prices on Fiverr range from $10 to $100 for a 1000-word copy. When it comes to ordering content from freelance writers, you get what you're paying for. If you're interested in working with native English writers, you'll need to pay for the high end of it.
Meta Title, Description Writing Gigs
Meta title and description are probably the most ignored component of SEO campaigns. Every SEO campaign primarily targets being listed on the first page of Google.
However, only a few campaigns really focus on taking advantage of the current SERP position by increasing the CTR (Click-through rate) to convert existing impressions to clicks.
Optimizing the meta title and description of the page is literally reaching the low hanging fruit of SEO that has the potential to quickly double or triple the amount of organic traffic overnight.
Google may reward your site with a good SERP position. However, this can only be valuable if your website can convince people to click on your link to visit your website.
Optimizing these sections using A/B testing is crucial. In fact, it is a never-ending process require constant improvement to maximize conversion rates.
If you have a budget for it, outsourcing writing meta title and description on Fiverr may be of value to you. Professionals offering these gigs usually did this job multiple times earlier, and they have the experience to create high CTR title copies.
In fact, if you can order the same gig from 2-3 different sellers, you will have the opportunity to test each version you get against each other.
You're likely to pay more per word for these types of gigs than regular content writing gigs on Fiverr. The reason for this is the extra effort and creativity needed to accomplish the task.
Ad copywriting gigs
If you're planning to run PPC campaigns, Fiverr may also be a good choice for you, as there are professionals dedicated solely to writing ad copies.
I ordered ad copies from some of the writers in the ad copywriting section. The results have been quite satisfactory. I've got a better CTR for the ads I've outsourced than those I've written for myself.
You just still need to instruct the seller to write a compelling ad with a strong call to action. If the seller takes his time to write a thoroughly researched high converting text ads, your PPC campaigns will succeed.
If you are using expanded ads to provide more information for your text ad, you will have an additional line (third line) and a second description. With this type of ad, you will be able to use up to 90 characters for each description.
Always talk to the seller about exactly what type of ad you need before you make any bargain on price. Else, there is a very high chance that there will be confusion between you and the seller which is unpleasant to deal with.
Keyword Research Gigs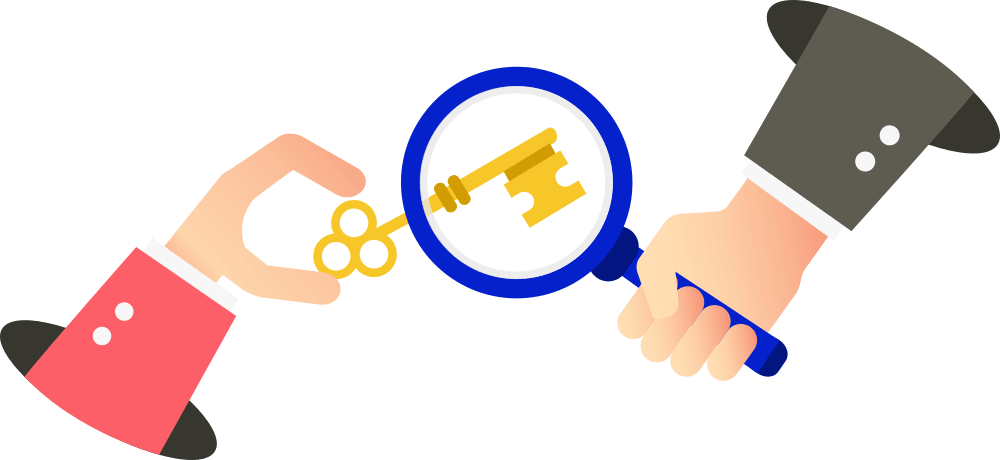 Keyword research is an essential part of any online marketing campaign. You can not be profitable in any niche unless you find low competition keywords with a good amount of search volume.
However, keyword research is not the most fun thing to do. Because for most of us, it's boring. You will need a sound methodology and professional tools to do it effectively.
Ignoring keyword research no organic SEO campaign can achieve any kind of success. Because search engines still use keyword instances to determine relevance.
If you invest your time and money in SEO and still get poor results, the odds are that you're targeting the wrong keywords.
Obviously, you need to educate yourself to learn how to find profitable keywords by yourself. However, to accelerate your content production you may consider outsourcing keyword research on Fiverr at least for a while.
Fiverr can save you from spending a lot of money on multiple keyword tools that have expensive monthly subscription fees.
The important point is to give the seller a good instruction in order to find for you those long-tail keywords that have buyer intent. These are the low competitive keywords that can be really profitable for your business.
You can also ask the seller to find your competitor's organic keywords. Most Fiverr keyword research experts use SEO tools like SEMrush to find the finest information you can ever get to be used for your SEO campaigns.
The more specific information you provide to keyword research experts, the more accurate the results you are likely to achieve.
Before ordering any gig, I always have at least a few lines of conversation with the seller. In particular, tell the seller if you're targeting an organic SEO campaign or a PPC campaign. Clearly define what kind of keyword difficulty is in your target.
WordPress Website Design Customization Gigs
There are so many WordPress related gigs you can find on Fiverr. If you want to build a niche site, but you're technically not qualified enough to make it by yourself, Fiverr is definitely the best place you should be looking for.
You may need an eCommerce store or an Amazon niche site built for you. If you know what you need and have some negotiating skills, you will find freelancers on Fiverr to support you at a very affordable price.
I've outsourced a variety of gigs in this category, such as web design, WordPress support, and lead generation landing pages for my email marketing campaigns.
If you can explain what you need from the Fiverr seller in a good way, you'll get what you want. Obviously, this assumption is made given that you work with a reputable seller.
Other than that if you have WordPress issues and you need to get them fixed Fiverr is still your best bet.
The most common technical issues WordPress support gigs can help you with:
Fixing crawl and index issues
Fixing coverage issues
Resolving sitemap.xml submittal problem
Fixing Robots.txt file issues
Improving website speed
Dealing with internal duplicate content
Auditing links & redirects
Optimizing alt tags and broken Images
Fixing title tag issues
Finding missing meta descriptions
Fixing broken internal and external links
Dealing with H1/H2/H3 tag issues
Correcting incorrect language declaration
Neutralizing keyword stuffing problems
Disavow spammy backlinks
Fixing HTTP status codes
Optimizing keyword consistency
When I first started online marketing, I didn't know almost anything about WordPress. I've visited Fiverr to find professionals who can help me set up WordPress, install plugins, and customize my theme design.
If you have more specific needs, such as customizing your Woo-Commerce shopping cart or converting Photoshop file to WordPress theme template, there are still many professionals on Fiverr who can help you at an affordable price.
If you're using WordPress, there's a high chance that you're going to have some kind of issue at some point.
You may run database connection errors, your WP plugins may contradict each other, or your site may be subject to an SQL injection attack. There's always a certain kind of issue you can't solve on your own.
It's good to know that there are a lot of qualified IT professionals on Fiverr who can help me quickly at an affordable price if my website has technical problems.
Link Building Gigs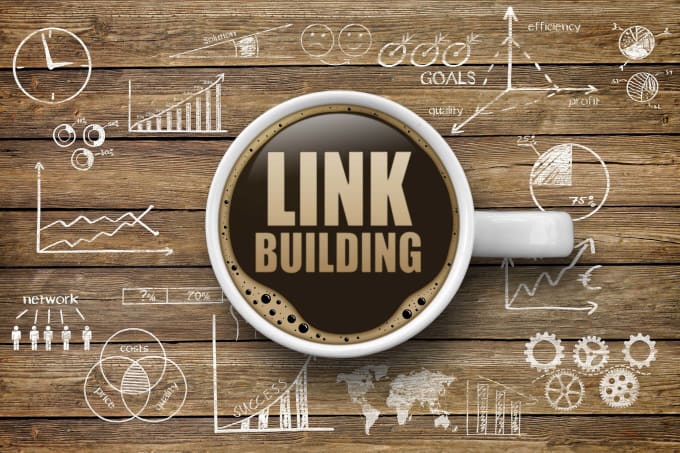 We all know that links are an important ranking factor, and this is unlikely to change in the near future. Outsourcing link building on Fiverr may or may not be good for your website, depending on how you use it.
I have earlier published a post about buying PBN links from Fiverr. I would highly recommend reading it since it clearly explains if it is the right thing to do.
The main problem with Fiverr link building gigs is not that they are inefficient. The problem is that most people buy these links don't know SEO. They abuse these gigs until they get a penalty from Google.
Many times, site owners who are penalized by Google are not even aware of it. Because penalties can be either a manual action or an algorithmic penalty. Manual actions taken against a website can be found on the web console. Google also sends an email to inform site owners about the issue.
However, Google doesn't explicitly announce the algorithmic penalties taken against a website. Hence it is very crucial to follow traffic stats and SERP positions carefully.
Most people buying links from Fiverr have the mentality that some links are good, but more is better. They're buying a massive amount of links as there will be no tomorrow.
Not all Fiverr links created equal. Some of the links you buy from Fiverr are safer, while others can be quite destructive.
If you buy a handful of high PR backlinks, you may be safe, but if you buy 250 of them, you're going to blow up your website.
Google is using a pretty sophisticated algorithm today that can detect link building schemes quite accurately. Especially with the penguin update, the over-optimized anchor text may create problems if you're not careful.
In general, I would advise you to stay away from Fiverr PBN links. These are the most dangerous type of links. They're also likely to provide the highest ROI if you're not caught.
Almost all Fiverr sellers market their links as white hat links. However, you need to use your own judgment to decide whether the links you are buying are safe.
Always try to have a natural mix of "dofollow" and "nofollow" links. Do not overoptimize your link anchors. Use a combination of branded, generic, phrase match and exact match anchors as best practice.
The safest links on Fiverr are the guest posting links. You can find many blog owners that accept guest posting on their websites.
You have to find blogs that are in the same niche as your website. Always ask the seller on what website you will post your article before placing an order.
Stay away from guest posting sites that have low quality or spun content. Links obtained from these types of sites usually either harm your organic rankings or do not bring SEO benefits.
Competitor Link Analysis
If you don't have a high-quality competitor link analysis tool like SEMrush, Fiverr gigs can be a cheap alternative for you.
Most of us don't need to perform this analysis as a day-to-day task. Sellers who have an active subscription to SEO tools can give you a one-time report that you can use for a long time.
Outreach Gigs
The other way to build whitehat guest post links from Fiverr gigs is by working with professionals who can do blogger outreach for you.
If you can find a skilled link building outreach professional you can build both guest posting links and broken links. In fact, broken link building is one of the easiest ways of link building in general.
Because you don't have to create content at all. However, you should keep in mind that the conversion rate for the effort you invest is usually not that high.
When you work with a link building outreach professional, strictly explain to him/her not to contact spammy sites for links. If the professional do what is easy for him/her, you may have PBN links which are potentially very dangerous for your website.
It is also important where your links will point. Purchased links should mimic naturally built links as much as possible. Links should be sent both to the homepage and internal pages on your website.
I would say 50% of your links should point to your homepage, and the remaining links should point to other pages on your website.
Make sure not to get more than 1-2 backlinks from a single root domain. Google's algorithm values number the total number of referring domains more than the total number of backlinks pointing to a website.
Always know SEO metrics like PA, DA, TF, CF of your referring sites.
If you're planning to buy a lot of links at once, you might consider drip feed campaigns. These campaigns are ideal for building a natural backlink profile. Because the link building process will spread over a certain period of time.
The speed of a website building links is called the link velocity. I have a dedicated post here explaining why you should care about it.
Site Indexing Gigs
If you have a new website site indexing gigs are a great choice. These gigs usually offer ping websites to notify all major search engines.
Some Fiverr indexing gigs may also bookmark your website to further ignite its visibility. Always ask the seller what type of indexing process he/she will follow. Only work with sellers has a strictly white hat policy that can provide Panda and Penguin safe indexing.
If you would like to index your backlinks rather than your domain, Fiverr indexing gigs maybe a little bit expensive for you. Because the number of URLs will be much more than a few.
If you are searching for a backlink indexing solution I would recommend you trying BacklinksIndexer.
SEO Audit Gigs
Every website needs to be audited on a regular basis. Having an SEO audit from Fiverr maybe cheap yet effective support to optimize your website.
Most SEO audit gigs offer monthly SEO campaigns that inform you by providing a report and an action plan. An SEO audit can provide you the following information:
Competitor analysis
Organic keywords
Backlinks report
Errors & an action plan explaining how to fix them
If your website is at risk of being penalized by Google
Social Signal Gigs
Another great use of Fiverr is social signals. It may be particularly useful for new websites to attract the attention of search engines. These types of gigs make it possible to share your website on multiple accounts of top social media platforms such as Facebook, LinkedIn, Twitter, etc.)
I wouldn't use this gig for an established site. Because, once your website reaches a certain level, you should have your branded social accounts to share your content. Social signals are necessary, but having more does not necessarily lead to better rankings.
Logo and Graphic Design Gigs
If you have a website you need visual multimedia as much as text-based content. I mean everyone needs a professional-looking logo, engaging images, creative banners, and educational infographics.
Fiverr is definitely a great place to outsource your logo, high CTR banner ads, or attention-grabbing infographics you can use on your website.
One of the great features of Fiverr is the display of the previous deliveries made by the seller. From these deliveries, you can choose the type of work that is close to what you're looking for to explain to the seller what you need.
Infographic Design Gigs
Infographics are educational and visually engaging multimedia that are created in image formats.
However, finding a professional infographic designer is crucial to get a satisfactory result outsourcing from Fiverr. Seller reputation is an important factor for this gig as in other gigs.
Ideally, you need to get a unique infographic that has an eye-catching design. Make sure the seller also provides you commercial use rights together with the source file. Pay attention to the format of the source file you get (usually delivered in .ai .eps .pdf formats).
Here are some of the ideas for the type of work you can use infographics:
Flow Charts
Organizational Charts
Data Flow Diagram
Workflow Diagram
Pie Charts
Process Flowchart
Cross-Functional Flowchart
Read carefully the number of revisions seller accept to provide without an extra fee. Some designers agree to give you a full refund by canceling the gig if you are not fully satisfied with their work.
Whiteboard Animation Gigs
We cannot think SEO totally ignoring the video. Video marketing is getting more and more popular every day.
More specifically, white animation videos(explainer videos) are a fun and engaging way to catch your audience's attention.
If you want to quickly explain the mission of your website, or need to entertain people while promoting your product or services, whiteboard animation videos are made for you. I recommend you reading my post discussing how you should order whiteboard animation videos from Fiverr.
Final Verdict
Fiverr is a marketplace that allows people meeting to exchange values. There are thousands of SEO gigs that may help your website to rank on Google.
However, good SEO education is a must to pick the gigs that really work rather than investing money on gigs that are a waste of money.
Fiverr SEO gigs are usually quickly implementable and offered for an affordable price. Always talk with the sellers before placing an order to know exactly what you are buying.
Finally, don't trust anyone much enough to skip the research process completely.
Have a great SEO journey!