Should you be a Home Depot Affiliate?
Home Depot is a giant hardware store chain with more than 2200 stores across North America. Today, It is the world's largest home improvement retailer.
From day one the company started its operations in 1978, Home Depot quickly earned the trust of customers for its professional approach and the quality of services.
However, it couldn't grow its online exposure as Amazon did since it didn't have a Partner program that affiliates could promote Home Depot products for a commission.
But, did you know Home Depot has an affiliate program?
That is right, promoting the products offered by Home Depot to your audience you can earn commissions very much like Amazon Associates program.
Ok, I have compiled all the information you need to know about this program without being lost in the stuff you don't need.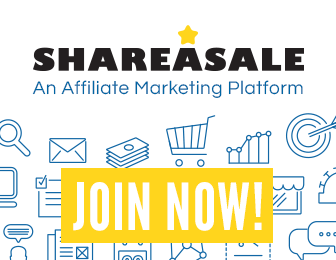 How could you start as a Home Depot Affiliate is quite simple. You simply head over to HomeDepot.com/affiliate address, and there you will see a banner meeting with you with the message "Join The Home Depot Affiliate Program" with a signup button. Just click on that button, and go to the next page.
You will see the affiliate application form below.
Fill out the form to complete your application. Then you will wait for Home Depot's response. Upon submittal of your application, Home Depot will contact you to inform you if you can join their program or not.
In the application form, you will be asked to provide the information on your primary and secondary promotion methods to promote Home Depot Products.
Indicate your website applying for this program, since it is a prerequisite, without a website in operation, you are not allowed to get into this program.
Why Join Home Depot Affiliate Program?
By joining Home Depot Affiliate Program, affiliates can earn a profit on every qualified sale they refer to homedepot.com. It is a quite simple process, and the more people one refers, the higher the number of commissions likely to generate.
This program is a great opportunity for those who want to earn commissions while promoting the products of the most recognized home improvement retailer. Website owners can earn commissions for the qualified sales coming from their affiliate links.
Being a Home Depot Affiliate you will have the access to one of the greatest selections of home improvement products and services in the market.
The number of items you can choose to promote is absolutely mindblowing. There is over 500,000 free ship to store or home items listed on Home Depot website.
The marketing tools provided by the program will help you with increasing your conversions. You will have access to a large selection of text links and banners that you can place on your website.
Home Depot affiliate account managers will support you if you have any issues promoting their products.
It costs nothing to join this program. You will literally submit a form, providing good proof of you can promote the company's products, that is it.
Websites outside of the US can join and promote The Home Depot Affiliate Program. However, Home Depot ships only in the continental US, and a limited selection of products to Hawaii, and Alaska.
By the way, if you are based out of Canada, you can join Home Depot's Canadian Affiliate Program. Visit homedepot.ca for more information.
If you have more than one website, that you intend to promote on, you can still join The Home Depot Affiliate Program without any restrictions.
There is no specific niche dictated by the program to promote this program. Most websites from different niches are fine to get into this program. However, Home Depot reserves the right to refuse affiliate membership at any time for any reason they may deem appropriate.
Once you get accepted into this program, you will have access to The Home Depot Affiliate Program via the Impact platform website. You can simply log in to your account, and update your information as you want to.
If you are already a member of Impact, you have already access to The Home Depot Program. Just log into your Impact Account, and submit an application to the Home Depot Affiliate program.
You can find policies for working with the Home Depot Affiliate Program at the bottom of your application. You can also find there a complete list of all relevant program policies once you are officially approved by the affiliate managers.
Home Depot uses a term called a "qualified sale". Let me explain what it is shortly.
A qualified sale means a sales transaction that is not executed finally, without any cancellation, declines, or refunds.
How much you can earn promoting this program?
The Home Depot is quite generous when it comes to affiliate commissions. They offer currently a 3% commission on products, mobile, and buy online pick up in-store orders. There are 2% commission on appliances and an 8% commission on select home décor products. Needles to say, the more you sell the more revenue you will have.
Gift cards, custom created products, installation services, some special orders, and the purchases made in-store are not eligible for affiliate commissions.
What is the Cookie Duration Offered By This Program?
Let me remind you quickly what is the cookie duration. This term refers to a cookie that is placed on the end-user browser.
The program has a cookie duration of 1 day currently. In fact, I would say, it is a quite small period of timeframe.
If a customer doesn't place an order on his first visit, and comes back and buys the products within 24 hours, you will still be able to make a commission for that order.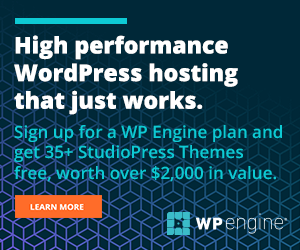 Here is how you can track your affiliate earnings.
Once you are on your dashboard on the Impact Platform, you can navigate to your reports easily. Reports are updated on a daily basis, which provides a detailed breakdown of the important information like impressions, CTR and commissions earned.
How often does this affiliate program pay to affiliates?
Here how Home Depot pays to its affiliates. Earned commissions in a prior month (or earlier) are processed either on or around the 20th of every month and issued by check, or direct deposit.
Please note that The Home Depot extends all transactions for an additional month to verify the validity of the transactions, to make sure there is no refund, declined transactions, duplicate transactions, etc.
The minimum payment amount for checks is set at $100. If you choose to receive your commissions as the direct deposit, the minimum payout is $50. If your totals cannot reach these minimum payment thresholds, your earnings will be reserved by the Home Depot until it reaches the minimum amount.
How can you track your affiliate earnings?
Once you are on your affiliate dashboard, you will be able to see all the commissions you have made if you used the affiliate links correctly. All affiliate links provided by the Home Depot have unique identifiers that track from where a user comes or from which customized link.
Don't attempt to alter the links that you get from your Impact account, as this may cause your tracking to be lost, as a result, lost commissions for you.
What is a PID?
PID is the Impact Partner Website ID provided by the platform . It is necessary to create unique affiliate links in order to track your orders.
How Can You Promote Home Depot Products?
I have already mentioned that you should have a live website in operation in order to get accepted into the affiliate program.
The best way of promoting Home Depot products is through organic traffic with a relevant niche website.
If you have a niche site about subjects like home improvement, home renovation, home decoration, etc, you may expect to get the most relevant organic visitors on your site from the search engines.
I wouldn't recommend promoting these products on a travel or finance blog since the traffic will be received will not be targeted. If you have a niche site on one of the relevant niches I have counted then you are in great shape. Else, build a site specifically discusses home improvement related subjects.
I would stay away from PPC for a few reasons. The company will not allow affiliates to bid on trademarked terms. If you would bid on other direct buying intent keywords, in that case, you will face off with a heavy competition.
Build your website, create your content and you will crash it if you are consistent, and know what you are doing. Stay away from banner ads. Focus on more text links and contextual linking since these links sell people without giving the impression they have been sold.
Finally, check the affiliate disclosure requirements with your affiliate manager. You may get banned from the program if you don't have a proper affiliate link disclosure telling people you make money from the purchases made through your affiliate links.
In fact, once you set up your site, reach to your affiliate manager, and kindly request to have a look at on your site. If they find something that apparently violates the terms of the services of their affiliate marketing conditions, they will let you know.
If you ignore this step, and they find the things through an audit, you will get banned from the platform potentially forever. People are kind if you know how to ask questions, hence get the help of your affiliate manager.
When it comes to site content, you can write or outsource it from reliable sources. Make sure you create both informational pages and money pages for your site.
Money pages are usually product review pages and don't provide much value to the user. But you create them to make money much more efficiently. You can choose individual products from Home Depot and compare them with each other.
Make sure you don't display the pricing information on your site. Although it is specifically not indicated in the program requirements, most affiliate programs prohibit displaying price information to the buyers.
If you certainly want to display pricing information make sure you have a tool that pulls pricing data from Home Depot Home site automatically. Don't use product image from the Home Depot site since there will be very likely copyright restrictions that don't allow you to do so.
Let's talk about the informational content pages a little bit. These pages are focused on educating the audience rather than direct selling. You do not likely generate much profit from your informational content since its intent is totally different.
However, this doesn't mean you cannot sprinkle your affiliate links in your content. There is always some way to monetize even purely informational content.
I would go with half informational and half promotional content. Because publishing only promotional content will lower the user experience your website provides, and negatively impact your SEO rankings. Let's be honest, no one wants to visit a website if it is just saturated with whole bunch of ads.
Conclusion
If you have a relevant niche site that receives organic traffic from the US regularly, then this program can work like magic for you. If your blog is not really related to the products that Home Depot markets or your audience is primarily from outside of the US you will likely waste your time and traffic.
If you want to promote this affiliate program make sure you have invested your time to understand what is allowed and whatnot. The worst thing can happen is to be permanently removed from the program just because you have violated the program terms you didn't' know even they have existed.