McAlvany Review
McAlvany International Collector's Associates, Ltd. is a precious metal dealer that sells physical metals in forms of bullion and coins. The company also assists its clients in creating precious metal-backed IRAs and storage accounts.
When I was looking on their website this note took my attention.
"America's FOREMOST precious metals advisors since 1972." It is clear that company is proudly serving almost half a century now which is quite impressive.
Let's face it, most businesses in the precious metal industry don't last over a decade or two. Call it due to bad management, unresolved customer issues or lawsuits against the companies. None of these cases seems to be applicable to McAlvany.
Company Background
Founding Team
McAlvany ICA is a family-owned company established more than 4 decades ago by Donald and Molly McAlvany. Donald McAlvany (Chairman) and his son David McAlvany (President / CEO) still manage the business today.
Donald is the editor of the McAlvany Intelligence Advisor newsletter, which covers the latest financial and geostrategic information related topics.
Year of establishment and headquarters
The business has its headquarters in Durango, Colorado, was founded in 1972 and is BBB-accredited since 1993.
Primary operational areas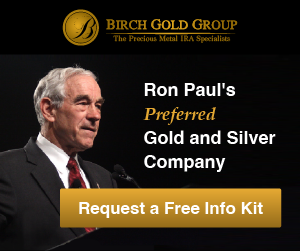 McAlvany International Collector's Associates, Ltd. is a coin and bullion retailer dedicated to the sale of gold and silver and assisting clients in creating IRAs and storage accounts for precious metals.
McAlvany ICA offers a range of gold, silver, and bullion and coins. Their gold coin collection contains popular IRA-eligible coins, such as Canadian Maple Leaf, the American Gold Eagle, and American Gold Buffalo.
They also incentivize their customers to create IRAs for precious metals, however, it is not evident which IRA custodian they are working with. So we're not entirely sure how much that would cost to hold precious metals in an IRA opened with McAlvany.
Contact Details
166 Turner Dr, Durango, CO 81303
Phone: 1-800-525-9556
Fax: 1-970-259-2673
info@mcalvany.com
Offered Products & Services
Physical Precious Metal Sales
On their website, you can find available coin and bullion products. One thing took my attention there is no pricing information is displayed on their site.
I think you should contact the company in order to get price information. I mean yes gold and silver prices change rapidly, and it is inconvenient for the companies to show pricing since it will get old quickly.
But there are other companies don't hold displaying their pricing information back from potential clients.
How Do You Buy Gold Or Silver with the company?
According to their website, this is how you can buy metals with McAlvany ICA.
Schedule your free portfolio review
Receive a customized investment proposal
Buy gold or silver for your portfolio
Add free ounces through proven strategies
Here are all the products I could find on their inventory.
Gold bars
1 kilo Gold Bar
1-oz Gold Bar
Gold coins
$20 Liberty Gold Double Eagle MS Series
$20 Saint-Gaudens Gold Double Eagle MS Series
1-oz Gold American Eagle
1-oz Gold Canadian Maple Leaf
1-oz Gold South African Krugerrand
Dutch 10 Guilder
MS60 British Sovereigns
MS60 Netherlands 10 Guilders
VF $20 Liberty
Silver Bars
Platinum bars
1-oz Platinum Bar
10-oz Silver Bar
100-oz Silver Bar
1000-oz Silver Bar
Precious Metals IRA
The company helps investors with precious metal rollovers. Investors can open Precious Metals IRA accounts and store qualified metals in their portfolio.
Precious Metals Storage
Although it is mentioned that McAlvany ICA helps its customers storing their physical metals, it is not defined which depository they work with. That said they work with depositories that allow both national and international storage locations.
Here how they support their clients with precious metals storage.
Step #1: Client works with an advisor from ICA.
Step #2: ICA reviews client's existing portfolio.
Step #3: ICA advises the best way to build client's portfolio.
Step #4: Client's storage needs are reviewed by ICA.
Step #5: ICA recommends a storage place that meets client's needs.
Step #6: ICA facilitates the client's metals purchase and coordinates the delivery of it to the selected depository.
Ratings & Complaints
Ratings and reviews from the most trusted Internet directories and rating authorities are as follows:
BBB Complaints: 1 complaint in the last 3 years (Details)
BBB Rating: A+ (Details)
BCA Rating: Not Listed
CitySearch: Not Listed
Google+: Not Rated (Profile)
RipOff Report: Not Listed
SiteJabber: Not Rated (Details)
Trustlink: Not Rated (Details)
Yellow Pages: Not Rated (Details)
Yelp: Not Listed
Based on the above data, we can understand that McAlvany has a very minuscule online presence, with the Better Business Bureau having their only rating. With no past court cases and no complaints made.
However, they have built up a reputation strong enough to earn a sot on our top business list. They also have an active Google+ profile but they didn't receive any reviews from other users yet.
Conclusion 
The company overall a legit reliable precious metal dealer to work with.
However, for a company that is on the market quite a lot of time, I would expect to see more online presence. Assuming they do a sufficient volume of customers they should have feedback (both positive and negative) on the platforms.