Places To Outsource Content (With Estimated Price)
You may have a food blog, a bike repair shop or a real estate agency. In all cases, you need to reach your audience. The best way to reach your target audience is through search engines.
How can you get search engine traffic to your site?
You can get search engine traffic by publishing great content on your website. But creating content is a real challenge for many people. It takes research, preparation, and focused effort to create a great piece of content.
Let's face it, most people are not good writers. Also, there are many people don't like to write at all. There is only one option remaining to choose. It is delegating the writing job to someone else. Fortunately, there are many platforms you can outsource content.
We will delve into the specific platforms you can use to outsource your content. But before doing that, I want to remind you of the one big fact.
Not all content created equal. Only high-quality content that is useful for the readers are favored by the search engines.
When it comes to outsourcing content, you get what you pay for. You cannot go cheap and get great results from it. This is more true especially if you are in a competitive niche.
I have covered how much would content cost on each website I covered to give you a rough idea of what to expect. These numbers are based on my experience, research and educated estimations only. The actual price you may get to order your content can be different.
1. Fiverr
Fiverr is a platform you can outsource many different tasks, and content is one of them. You can find people who are specialized in almost any type of writing job you may need. You can outsource blog posts, sales copies, and even PPC ad copies for your ad campaigns.
Being said that, if you go to Fiverr and order content from the writers (even from top-rated ones) you will very likely get disappointed. Times have changed. Google nowadays is looking for content that connects with the reader and adds value to their lives.
Unless you lay out a certain structure for your writer to follow, you will receive low-quality content. Because the majority of the writers on freelancing platforms just aggregates the first few sites shown in the search result.
I have earlier published a post explaining Is Fiverr a good place to outsource content. I would highly recommend reading that post since it can really save you a ton of money and headache.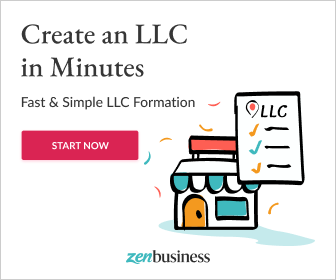 How much should you pay for Fiverr content?
You can expect to pay somewhere $15 – $200 for a 1000-word article. The amount you will pay depends on the writer's reputation, the complexity of your content, writer's native language, your bargaining skills, and your required delivery time.
2. Upwork
There used to be odesk.com and elance.com websites. These sites merged into one platform to create Upwork. You can outsource your content on this platform quite affordable.
Upwork works a little differently than other freelancing platforms. You create a job and you receive proposals for the jobs you have created. When you create a job, you also set a budget.
The difference between Upwork and Fiverr is how the order created, and in what flow it continues. In Fiverr seller sets the gig and buyers go and bargain on the gig. While on Upwork client sets a base offer and collects proposals in order to decide with whom to work.
In terms of quality and pricing, Fiverr and Upwork are very similar. Both of these platforms are fine if you need mediocre content for cheap. However, if you need top-notch content, you need to find really good writers that are going to cost good money.
Both platforms allow you to get a certain amount of revisions if you don't like the first shape of your delivered content. However, there is no guarantee if the final shape will be fundamentally different than the first delivery or you will like the final delivery.
Neither Fiverr nor Upwork offers an account manager you can contact and tell you to get poor quality content for the sum you have paid for.
Here how much you can expect to pay for your content according to Upwork.
On Upwork, the rates for top content writers can range from as low as $15 dollars an hour to as high as $80, though most fall in the $30-50 range.
Per hour work is something against the idea of freelancing. People outsource content don't really care how much a freelancer should earn in an hour. They care about the quality of the content and how much they would pay for it.
3. Content Development Pros
Content Development Pros is a content writing agency that has all-American in-house writers. If you need high-quality content this company can be a good option for you to work with.
They provide content in 3 different tiers (3, 4 and 5 stars content). How much you will pay depends on the tier you choose and the total word count you need.
If you want you can see sample content that represents each tier. To do that you may need to contact the customer support since samples are not available on the price page.
Below you can see the price of ordering content from the Content Development Pros.
| | | |
| --- | --- | --- |
| Content Tier | Word Count | Price |
| 3-star content | 1000 words | $31.90 |
| 4-star content | 1000 words | $60.00 |
| 5-star content | 1000 words | $80.00 |
If you need further customizations you may need to pay more.
They provide professional writing services while keeping perfect communication with their customers. You know someone spends a good time writing, proofreading and editing before your content is delivered to you.
If you need content that can create an impact on your audience I would recommend you try out Content Development Pros. They have amazing turnaround times since they really care if their customers stay happy with them.
You can directly call their toll free number or start a live chat to receive your content in less than 3 days.
4. Iwriter
Iwriter probably the cheapest place you can outsource content. However, everything comes with a price. The quality of the content you get is usually far below the average. There are many writers available on this platform and you can get your article delivered in a few hours.
If you don't like your delivered content you can reject it. The article will go to the writer's pool and will get picked up by someone else.
Also, if you can find good writers on Iwriter you can pick them as your "favorite writers". This can save you from wondering how good your next piece of content will be.
If you order content on Iwriter you really shouldn't have high expectations for your content. Being said that, if you have the patience to test a few writers to see what you can get, you can come across really good writers for an affordable price.
You may also want to have a look at the "elite pool" of the Iwriter. It offers better chances to find more skilled writers. Although it may cost more, you will likely get better results.
You can expect to pay between $10 – $65 for 1000 words of content on Iwriter. Elite writers will charge the higher end of this range.
5. BKA Content
BKA Content is similar to Content Development Pros. They are working with writers who live in the United States only. What that means your content will be coming from the pen of native English speakers.
I have checked their pricing on their website. You will be paying $137.61 for a 1000 word specialty blog post. If you want your content edited you need to pay an additional 1.5cents per word (which adds up an extra $15.15 in our case) to the price. In total, you need to pay $152.76 for a 1000 word article which is not affordable.
There is a cheaper option though. If you need content in an area that doesn't require specialized knowledge you will get a better price. You will need to pay $80.80 for a 1000 word blog post. If we would add $15.15 editing charge your total would be $95.95 which still breaks the budget for most people.
I find the editing charge the BKA content applies useless. Who would want to have a piece of content that is not edited? They could better include the editing charge in the sum instead of offering it as an additional option.
If you would like you can order below add-ons for your blog content:
SEO Add-Ons
Meta Description & Title Tag +$2.50
Keyword Research +$5.00
Social/Marketing Add-Ons
Social Media Post (up to 280 characters) +$2.00
Stock Image +$4.00
6. Hirewriters
Hirewriters is a platform you can outsource content quickly. If you need high-quality content this platform is not where you should order your content.
However, if you can edit an average copy to make it good this can be an affordable option. Their pricing is very affordable and similar to Iwriter.
Here how much you would pay for content on Hirewriters.
| | | |
| --- | --- | --- |
| Writer's Proficiency | Word Count | Price |
| Beginner Writers | 700-1000 | $6.15 |
| General Writers | 700-1000 | $9.15 |
| Skilled Writers | 700-1000 | $10.90 |
| Expert Writers | 700-1000 | $25.40 |
You can provide special instructions to the writers like the writing tone (review style, friendly, funny, etc.) and a list of keywords to include in your content.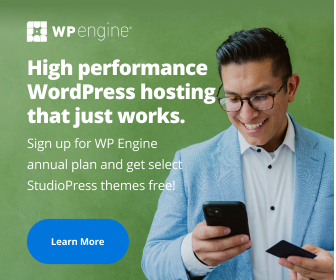 7. Textun
Textun is another content writing service that provides content written by native English writers only. If you are not satisfied with their content, they promise to revise it (at no cost) until you are completely satisfied.
They have sample content from different niches on their website. I have checked a few of them, their content looks solid. If you need any type of blog post, product description, ad copy this company can be a good option to work with.
Textun offers standard and premium quality content. Their standard quality content costs $0.03/word, while premium-quality content (written by their top writers) costs $0.04/word. What that means you may expect to pay $30-$40 for 1000 word content.
8. Constant Content
Constant Content works quite differently than all the above content providers. You can buy content directly from their pool of thousands of articles in many different niches. You don't need to order your content and wait for the writer to create it.
You can search the database and once you have found your content you can buy it. The platform displays content only in image format so that search engines don't index it. If you are a new user you need to have at least $25 credit in your account to preview articles. You can use this credit later when you make your first purchase.
You can also order custom content instead of ready-made content.
Constant Content provides high-quality content but not for an affordable price. You can expect to pay about $100 – $200 for 1000 words of content. The exact amount you pay depends on your niche and the writer's pricing of the content.
9. Textbroker
Textbroker works with verified US authors only. At least this is what they claim on their website. However, their pricing seems a little too cheap to employ US-based writers.
Here is how much you are going to pay to outsource blog content from textbroker.
| | | |
| --- | --- | --- |
| Quality Of Content | Word Count | Price |
| 2 stars | 1000 words | $15.40 |
| 3 stars | 1000 words | $20.40 |
| 4 stars | 1000 words | $27.40 |
| 5 stars | 1000 words | $72.40 |
Here what you should expect from Textbroker:
2 stars content usually comes like meaningless crap.
3 stars content seems like spun content generated by a spinning tool.
4 stars content may be ok if you are in a niche no one else creating content.
5 stars content is acceptable but still too expensive for the price.
There are a few writers that can deliver a great job but you need to test to find them.
When you create an account with Textbroker you need to deposit funds to start using their platform. Textbroker holds these funds in escrow to prevent clients from taking advantage of the writers. If you don't reject your delivered content, you end up paying for it no matter how satisfactory it was.
You can't have the post without paying, this is I believe you have no intent to do. Sometimes clients use the post and ask for revisions. Once revisions provided they reject them. This is an unethical way of using the platform but unfortunately, there are people doing it.
Here how textbroker works in short.
Once you submit an assignment, it sits in a pool until a writer accepts it. Once it is accepted by a writer, it should be done in a fixed amount of time.
I have noticed their system of how they rate writers is a little unusual.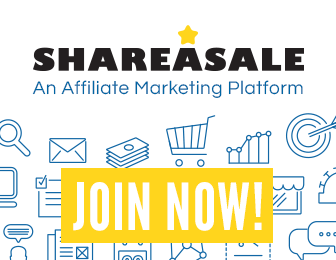 They rate writers according to the 5 most recent assignments they have completed. If a writer writes for 3 years long averaging a 5-star review, he would be a 3-star writer if his most recent assignments are not good.
Basically, the platform kind of tells the writers providing a great job all the time.
10. Writer Access
When you land on the Writer Access site it leaves on you a very professional impression. When you go to their pricing page, things start to get complicated. They want you to define the price according to the specs of the content you want.
There is no sample to tell how would a 4 cent per word content differs from a $2 per word content. That is right, according to the calculator (the screenshot above), their maximum per word plan requires you to pay $2000 per 1000 word content.
Basically they kind of saying pay us $40 or more, and we are going to give you content for the price you have paid. Their pricing policy is a big question mark, and definitely not transparent. No matter what type of content they would deliver I didn't like it.
Conclusion
Average quality content doesn't perform well anymore in most niches online. If you want to rank on Google you need great content. The type of content that is well researched, and properly structured by using the right grammar.
Outsourcing content is not hard. Anyone can visit above mentioned platforms and buy content. However, it would likely create very poor results.
If you did so, you would likely end up spending a lot of money while having useless text that serves no goal.
Hence, take your time and research the platforms you want to outsource content.
Check if the platforms or writers offer writing samples that can give you an idea of what you should expect. Are the writers native speakers? Do they have any earlier experience writing in your niche?
You should be able to answers all the questions come to your mind before placing an order.
Start small, make an order from a writer and see what results you will get. If you like the quality, you can reorder from the same person. It is the only way scaling content unless you have an editorial team that can do content verification for you.
Never go all in ordering content no matter how reliable the platform or how skilled the writer is.
Trust me I have tried scaling content a few times. Every time I go faster than I can maintain control, the quality dropped drastically.
Outsourcing slowly will give you control in the final result. Because you will have time to understand the feedback (the delivered content in this case) and act accordingly.
If you need a lot of content, consider working with a content manager. You may be the bottleneck hindering the growth of your own marketing campaign. Someone verifies the quality of your delivered content can accelerate the process. However, you should provide clear instructions to your manager to do the job.