Should you promote Udemy or Skillshare?
The online education industry is big, and it seems to get even bigger. A lot of people create online courses to earn a Passive stream of income that accumulates over time.
When we talk about online education sites there are two big players dominating the market. They are Udemy and Skillshare.
Both of these platforms are trying to reach the maximum potential audience to maximize their profits. Therefore they have affiliate programs that allow people to promote their courses.
If you are an affiliate and planning to promote one of these programs, this post is for you.
Because I will lay down the plus and minus of both programs. I am going to respond to the following questions.
How to get accepted to these platforms?
How user-friendly are their affiliate platforms?
How much you can make from the programs?
Should you really promote these programs
How can you get accepted by the programs?
Below are the application pages of the programs you can visit.
https://www.skillshare.com/affiliates
https://www.udemy.com/affiliate/
You need to visit the program pages and signup the affiliate application form. Unfortunately, none of the programs have an auto-approved affiliate system.
An affiliate manager should be convinced that you can promote their programs to let you start with them.
If you have promoted affiliate programs of web hosting companies, Convertkit, Clickfunnels those platforms accept you without going through an initial screening.
If you don't have a website, or even if you have a new site without much content and traffic, chances are high your application will be rejected.
You need an audience to get accepted either by Udemy or Skillshare. Both programs want to see you have a website, a Youtube channel, social media following or whatever the platform that allows you to reach a group of audiences.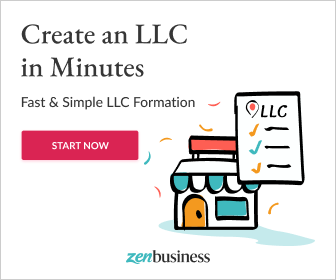 Skillshare is quite popular on Youtube since it sponsors a lot of Youtube channels.
Udemy requires you to have at least 1,000 website visitors over the last three months. It may come from organic search, Facebook traffic, Pinterest or whatever source. You should prove you have the traffic to promote Udemy.
If you don't have it they will likely reject your application. I have tried to apply Udemy with a brand new website that didn't have much traffic. The result I got was not surprising. I got harshly rejected.
A few days later I reapplied with another site that already received traffic, and that time I got finally accepted promoting Udemy.
Skillshare works pretty much the same way. Skillshare specifically says it is free to join their affiliate program for anyone that has at least one demonstrated channel and audience that is aligned with Skillshare's brand.
Any type of legit non-spammy channel is acceptable but you should demonstrate that you have at least some source of traffic. Even a list of email subscribers can work to get accepted into this program.
We have summarized the application process.
Let me tell you which program I personally like more.
I definitely like Udemy a lot more because I found them to be much more responsive. I have made my application and within three days I was rejected. Then I applied again with another site, I got accepted on my second try.
I like how quick turnaround times with the Udemy.
When it comes to Skillshare, they are very slow. Especially reviewing affiliate applications. It is quite annoying because you want to help the company while you make money on the side. However, they don't take you seriously and let you wait for a very long time.
I found the whole process on Udemy to be a lot more quick and easy.
Which digital marketing platforms these companies use?
Udemy works with Rakuten marketing while Skillshare uses Impact Radius.
So, which one is better?
Impact radius definitely offers a much better user experience for its affiliates. I love all programs that are powered by Impact Radius. A few other example companies using Impact Radius are Namecheap, Hostgator, and Envato.
I love it because the platform is very simple to use and intuitive. It is really easy to create affiliate links on Impact Radius whereas Rakuten marketing is basically a glorified clearing house, it's kind of like commission junction.
Most things like outdated, they should work to improve the functionalities of their affiliate program.
Rakuten Marketing is a solid affiliate program that has proven itself already in the market. But it is usually very hard to find what you need as an affiliate on Rakuten Marketing. It is hard to find the links, maybe to create customized links to start generating sales and commissions.
This is a particular issue with Udemy because Udemy has about 90,000 courses. You have to go through all of these courses to find the link you want. It's not an easy task to do with Rakuten marketing.
With the Impact Radius, you're able just to log in to take the URL that you want, copy and paste the URL and Impact Radius automatically generates that link into an affiliate link.
You can create deep links to specific courses or pages on the affiliate website that you're promoting.
So like if I have a Udemy course I want to promote, I need to go into Rakuten Marketing and spend my time searching where the course is located to find that specific link. It is just a "copy and paste job" with Impact Radius.
I have promoted WordPress themes from ThemeForest. It was very easy to create custom links through Impact Radius that landed on the specific page on ThemeForest I wanted with my affiliate cookie embedded already. Rakuten seems to be a little more clunky than Impact Radius.
What is the Commission structure of these programs?
The Commission structure on Udemy is 15% on whatever the person pays for the course. Promoting courses you can't make much money on Udemy. Because Udemy constantly runs like coupons and nobody actually pays the full price for a course.
You may think you promote a course like $199. But nobody ends up actually paying that price for the course because after discounts applied people usually pay between $9 to $29.99 for their courses. Udemy instructors normally make between $3 to $9 per sale of a course.
If you're promoting a more popular course that has lots of reviews and high star rating you could probably make a little bit more.
The real advantage of promoting Udemy is twofold.
You can create pieces of content on your website. For example if I had a photography blog I could go out and create a post titled "the seven best iPhone photography courses you need to know about".
That piece of content could rank for keywords like "iPhone photography", "how to do iPhone photography", the best iPhone photography courses, etc. phrases like you can do keyword research and figure out what people are using when they search Udemy.
If you can create a nice long-form of content on your blog that's related to that niche you can have a side income that may pay you every month. There is always some course on Udemy you can grab to promote on your blog.
The downside of Udemy is the low commission structure. Like you're not going to be making a lot of money. You will make one to three dollars per sale of a course which is nothing.
Let's talk about the commission structure of the Skillshare. I will be honest it seems weird.
On the affiliates page, it says ten dollars but then when you go through the signup process it says seven dollars.
What's the actual Commission structure of Skillshare then?
It's seven dollars for people who sign up and then become a paying member of Skillshare. It's not just a free sign up yet they have to convert into a paying customer.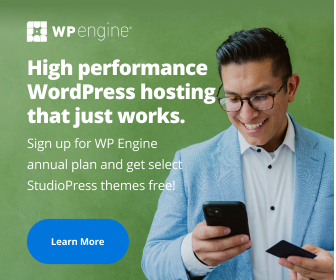 However, the advantage of Skillshare is that the free trial encourages you to promote it since free stuff converts well.
That's why you always see you Youtubers are promoting Skillshare. Because once Skillshare is promoted in sponsored videos, and Skillshare loves Youtubers promoting its company.
Then affiliates can earn that commission after the free trial ends, and people signup becomes a customer affiliate makes the $7 commission. It is easier to sell Skillshare courses than Udemy Courses.
Udemy is good since they have many more options about any subject you can ever build a website about.