Walmart Affiliate Program Explained
Today we will discuss all that you need to know to start earning commissions from the top US Retailer, Walmart's Affiliate Program.
Although the competition is pretty steep, good old Walmart reigns in as the #1 US retailer. Since the company's inception, they have grown to become quite the trusted seller in the eyes of their consumers.
Just to give you an idea of their retail sales vs another giant retailer known as Amazon. Walmart netted over 370 billion dollars in sales for 2018, while Amazon came in at 2nd place, with just shy of 121 billion.
Let that sink in for a minute or two. Much like Amazon, the Walmart affiliate program is solely formulated on different product categories. Every category has its own specifically assigned commission rate.
Another popular affiliate program, known as Target, doesn't offer up as many varying categories for affiliates as Walmart does. It's just up to you to check and see if the commission rate for your selected niche is actually worth spending any of your valuable time on.
Here are a few things to know before we jump right into the thick of it.
Walmart Affiliate Program
Product Types: Product types range from a large selection of physical products.
Affiliate Site: https://affiliates.walmart.com/
Commission structure: The commission structure is based solely on specific categories with fixed commissions?
Average cookie length: Around 3 days
Accepted Payout Methods: You can use PayPal or a Bank Transfer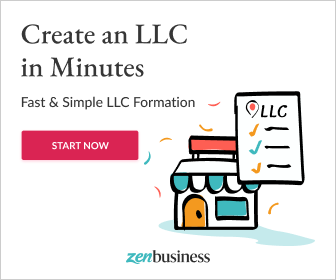 An extra thing I would like to note:
The Walmart Affiliate Program really is a terrific option for those looking to replace Amazon or those of you out there who are looking to add a second affiliate program to your profile or business.
The truth is in many parts of the US, Walmart stands alone as the number 1 trusted retailer. Also, recent studies have shown that there are a lot of buyers out there who are actually pretty distrustful of Amazon and the impact that they've been having on retail stores all across their communities.
A lot of consumers find comfort in knowing that you can see or recall products that they've physically seen in the store and then have the luxury of purchasing it from the comfort of their own home.
If you've read this far, you're probably ready to take that leap and get yourself signed up.
Joining Walmart's Affiliate program really couldn't be any easier. The few things that you need to get started are simple. Your email address, a unique username, and a password; is all that is required to complete your application.
Throughout the process, Walmart will at some point ask you about how you will actually be representing their products. It really is very easy. They are very inclusive and virtually nearly every single application is accepted. Just mosey on over to the affiliate website (link provided above) and follow the steps. Like I said, easy right?
Finding Walmart Products to suit your Niche
First off, who isn't familiar with Walmart? It's common knowledge to know that they provide a large and diverse variety of products from their online store.
Would you believe that Walmart is actually the only website that even comes remotely close to Amazons in terms of total products offered?
I'm sure you could argue EBAY and other services like Ali Baba, but consider EBAY is focused more on auction-style sales, not to mention the numbers aren't as impressive as Walmart's (or Amazons for that matter.) And services like Ali Baba are typically overseas wholesale items, and that would be better suited for you if you were looking to dive into the world of drop shipping.
All the popular categories that you would expect to find are there to sell from.
Everything from kitchen appliances, gaming peripherals, other electronics, all types of musical instruments, nursery items like baby apparel, men and women's fashion, and Furniture.
The list goes on and on, but I hope you got a general idea. There is A LOT to choose from. If your niche is a nature-based niche or outdoorsy, vehicles' spare parts and outdoor sports are also included within the categories.
The plethora of products truly makes it much easier for an affiliate member to earn a pretty decent amount of commission from trending products and those other types of products that are unique to their specific niche.
You need to remember though, the commission rates vary depending on the product. Listed below is a conversion chart to better help you get an understanding of what you can make.
Here are the Walmart Program Commission Rates
Walmart uses a category-based affiliate schedule ranging from 1% up to 18%. As it currently stands, here is the current commission structure arranged by category:
| | |
| --- | --- |
| Department | Commission Percentage |
| Baby | 4% |
| Books | 1% |
| Beauty | 4% |
| Business & Personal Checks | 18% |
| Clothing | 4% |
| Contact Lenses | 10% |
| Home | 4% |
| Electronics | 1% |
| Gifts & Registry | 4% |
| Health | 4% |
| Patio & Garden | 4% |
| Jewelry | 4% |
| Movies | 1% |
| Music | 1% |
| Video Games | 1% |
| Photo | 1% |
| Sports & Outdoors | 4% |
| Toys | 4% |
| All Others* | 4% |
The Walmart affiliate program pays out on a specific category-based fee schedule. By looking over the chart provided you can see that the commissions range from 1% to 18%.
It's a very good plan to target products that will work the best with your target audience. Think of it like this, there really isn't much value in writing reviews of garden tools if your niche is centered around selling children's toys.
Know that one of the most important things to consider when getting involved in this program is making sure that your niche pays a commission of at least 4%. You would preferably want to aim a little higher, but 4% is as low as you want to go.
Closing thoughts
As you should understand by now, promoting Walmart products honestly couldn't be any easy. As I said, look for products that resonate well with your target audience.
Use the Walmart and third-party tools that they offer to help you out, to find products, and build a call to action, also known as a CTA, which links up with your affiliate ID, and then you're all set! One of the key advantages of using this program is the vast variety of all the different types of products.