WP Profit Builder: What To Know About
Home / Blogging / Search Engine Optimization /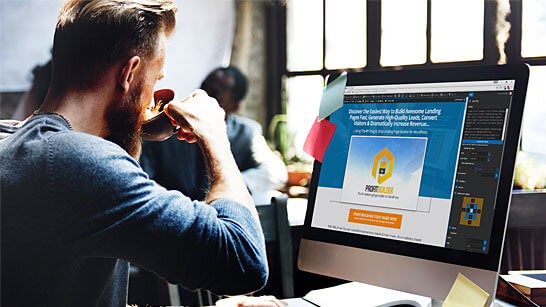 You may have an affiliate site selling drones or a local business site that needs to collect roof repair leads. No matter what type of business you run, at some point you will need to include some sort of landing page on your website.
WP Profit Builder can help at this point by allowing you to create professional-looking landing pages without having any coding skills.
Although most businesses understand the value of having a professional landing page, not many businesses still implement it on their websites.
Hence, I want to shortly mention one more time why having a landing page is very crucial.
Most people landing on a website don't take any action on their first visit. It is required at least a few touches with a visitor to turn him/her into a lead.
A visitor who comes to a website and bounces back to the search results is gone almost forever. There is no way to bring this person again unless he/she comes through organic search traffic once again.
Hence, the only way to create a scalable business for many companies is building a database of leads or potential customers.
How WP Profit Builder Can Help Your Business?
Building professional-looking landing pages can be a daunting task. Especially if you are not equipped with the necessary IT skills to get the job done.
WP Profit Builder is the most intuitive way of building amazing looking landing pages that represent your business to generate high-quality leads, to convert your visitors into customers, and buyers.
Lets's have a look what Features WP Profit Builder Offers
Easy Drag & Drop Builder
It is a drag and drop landing page builder specifically designed for WordPress sites. You don't need to have prior coding or design skills to take advantage of its awesomeness.
It has 130+ Proven Templates
Creating landing pages from scratch is not the most efficient way of using time. WP Profit Builder has an extensive library that allows you choosing from 130+ templates to make you build your landing page in minutes only.
New Funnel Builder
Their new funnel builder helps you create opt-in funnels, sales, membership funnels and calibrate each step of your marketing campaigns according to the intent of your lead.
Not all visitors coming to your website will be ready to take the action you want from them. Funneling is very important to constantly keep communication with the leads to encourage them to take the next action you want.
Optimized For Conversions
Test and tweak is a never-ending process to find the best converting landing pages. However, most of us don't have the money and time to find what works best.
If you have a home remodeling business, you should better focus on optimizing bathroom design rather than your lead generation page.
WP Profit Builder becomes very handy at this point by offering previously tested and proven to work landing pages to help businesses to get the best from marketing campaigns.
It saves businesses spending large sums of money and effort offering its conversion-optimized landing page templates.
Mobile-responsive templates work on all devices
We know more than 50% of searches are made on mobile devices. Also, Google indexes the mobile version of a page first rather than the desktop version.
We cannot ignore mobile traffic and build our landing pages. The landing pages we use should look equally fine in all types of devices (phone, tablet, and desktop). I call it your landing page should be liquid like water to adapt any device itself in any device it is displayed.
A/B Testing & Analytics
A/B testing or also called split testing is an essential component of any marketing campaign. Without using it there is no way to understand which version of a page, offer or even product can convert the best.
If you are actively engaged in search engine marketing, or email marketing campaigns you should already know the importance of it.
Because conversion optimization is the #1 factor that defines the actual profitability of any lead generation campaign.
WP Profit Builder is an all in one-page landing page builder that helps you test, optimize, and track the performance of your campaigns.
What type of pages can you create with WP Profit Builder?
WP Profit Builder allows you to create any type of marketing page with a few mouse clicks only.
Here are some of the types of pages you can create by using it.
Opt-in pages
Sales pages
Member portals
Webinar pages
Social gates
Coming soon
Review pages
Bonus pages
About me pages
Local marketing
JV pages
ECommerce sites
Launch pages
Upsell pages
Training series
Full websites
Why WP Profit Builder is a great alternative?
There are many WordPress page builder plugins, or landing page solutions exist in the market. However, most of them are very hard to use, have very poor template libraries, and usually more expensive.
WP Profit Builder can be a great alternative to ClickFunnels or Leadpages since it is a much more affordable choice.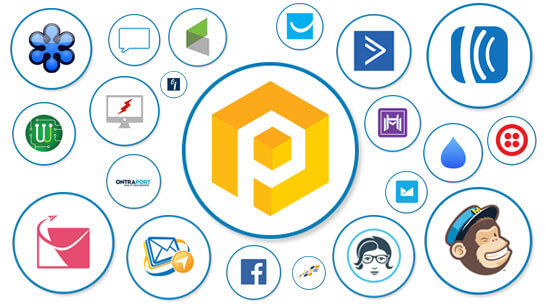 It can be easily integrated with the most popular marketing platforms like all major email autoresponder services, webinar services and many more.
It is not even all yet. Here are even more integrating solutions that make using it a joy for you.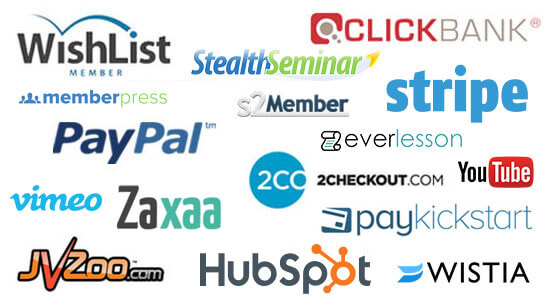 They have also covered payment processors, membership systems, CRMS, ECommerce, etc. What it means you will have the maximum flexibility to power up your marketing campaigns.
Is WP Profit Builder landing pages SEO optimized?
Yes, landing pages you are going to have is be optimized to give ignite visibility of your website. Every page design is created with the "SEO first" approach to give you top rankings faster.
Can You Export Your Pages to HTML?
If you have built a page with WP Profit Builder and want to export it as HTML to be used somewhere else, it is entirely possible. Also, the profit builder can work with any WP theme.
Final Verdict
I have tried to provide the most information about the product by writing this the WP Profit Builder review.
If you are looking for an affordable landing page builder that is easy to use but still powerful, this product can help you. There are equally high-quality products offering the same solution but really expensive.
I believe it is a good buy for the price/performance ratio it has.