Home / Blogging / Search Engine Optimization /
Are Yoast green dots sign of good SEO?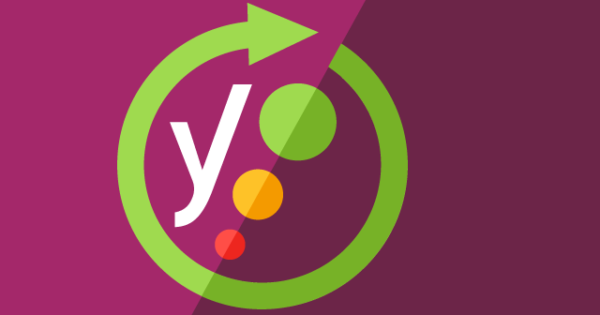 Yoast is a very popular SEO plugin used by almost every WordPress website. It is for one good reason that is no secret. It helps us to make our SEO tasks easier.
It provides an SEO score by considering multiple factors. Some of these factors are the length of our content, the readability level (Flesch Reading Ease test score), the use of transition words, keyword density, focus keyword, etc.
However, there are many people think Yoast colors as the single ranking denominator for a webpage. If they can achieve somehow having green dots from Yoast Plugin then their content is ready to rank on #1 position on Google.
I want to clear up a very common confusion about Yoast colors today. Then I will mention if you really need to achieve Yoast SEO's green dots every time.
Yoast is by far the most popular SEO helper plugin currently available on the WordPress platform. If you are using Drupal, Yoast has a Drupal module as well.
One of the most common features in Yoast is that you provide target keyword on each page or blog post, and then the plugin will basically rank you on certain items, and give you either a red dot, an orange dot, or a green dot.
Let's have a look at what these colored dots mean in terms of your SEO rankings.
What does a Green Dot mean?
A green dot means that you comply with the recommendations. If the particular SEO factor like having the image alt tags are on place then you get the green dot for this.
What does an Orange Dot mean?
Orange dots on Yoast represent the particular SEO aspect you are dealing with that requires improvement. Let's say you have some image tags are written but not all of them, or an insufficient percentage of them. In this case, you need to spend a little more effort if you want to get a green dot from Yoast for that SEO factor.
What does a Red Dot mean?
A red dot means you need to seriously work on that SEO aspect to optimize it for the search engines. To give an example, if your subheading distribution is not well enough or your subheading texts are too long, Yoast is likely going to warn you about this critical issue. Obviously, this is the opinion of Yoast about your page.
Here are some other things Yoast is looking at. Are you using your focus keyword in your title tag and in your meta description?
So basically, it gives an idea about if you use your keyword consistent enough on your page. Do you have the right amount of keyword density? Are you using your keyword in your first paragraph ideally?
And then when you're looking at all Pages or all posts, or whatever your custom post type is, at the back of the site, and you're looking at the whole list of them, it'll give you a red, orange, or green dot for readability, and will give you an SEO score whether you've got everything is fine-tuned.
The most useful feature of Yoast is the readability score it assigns. It tells how readable your content is. It shows you if you should break up your content into the more digestible size of sentences rather than writing long sentences.
In the premium version of Yoast, there are some other great features as well [around internal linking and cornerstone content].
So here comes all the confusion with the green dots. I've heard a lot of people think like "I've got all the green dots from Yoast but why my website isn't still ranking on Google?" To give this question a short answer, Google can't see if your page has green dots, orange dots, or red dots as Yoast does.
Google sees your webpage is totally different from Yoast does. All Yoast colors nothing but just a guide. Because there are many different factors that Yoast doesn't take into consideration when scoring your page.
Google cares about so many other ranking factors like which sites are linking to your website and how much authority your website have. Is your website a respected brand in your niche? How many people visit your site every month? What are the user behaviors on your pages?
These are all other essential SEO considerations Yoast cannot tell. Yoast is only a guide to tell you if your on-page SEO is in compliance with good SEO practices.
It is going to give you information essentially related to the keyword density, the title tag, the meta description, the page reading level, and the internal linking structure. That is all the useful information you can get from Yoast.
Basically It's a guide, and It won't make your website rank on Google. If you get green dots, you still have to do all the other things you should do right such as link building, brand reputation signals, etc, before expecting from Google honoring your page with a good ranking position.
You need to be an authority in your subject, which means that you often have to publish high-quality content and get eyeballs to your site. People need to share your content and talk about your site on social media platforms, and forums.
The user experience your website provides should be top-notch and you need to build a brand. So, Yoast can't help you with achieving all this stuff.
Yoast green dots are only there to help you focus content on the page for on-page factors, and then on the premium version, if you look at the internal link then that too. But there are so many SEO factors that Yoast plugin can't help you with.
It's not going to make you rank by itself. Google is unable to see your green dots. Google pays attention only to one thing. When people search for something on Google what pages do satisfy the searcher's intent best?
Are people happy with the results they get? If your page is the one that answers people's questions, and satisfies the user intent, and gives them a pleasant experience, and other people link to it, then you'll rank.
All in all, having green dots are being compliant with Yoast SEO tips, and it has nothing directly related to SEO rankings.
High-performance Webhosting That Works
Get 3 months free on annual plans with WP Engine