Should You Buy PBN Links From Fiverr?
Important Disclaimer: PBNs are black hat links and are against Google's terms of services. Anytime you build these links you risk your website having a Google penalty that your website may or may not recover from. Information provided in this post is for educational purposes only.
PBN (Private Blog Network) is always a hot topic of discussion no matter in what year we are. There are two different types of approaches in the SEO community when it comes to PBN links.
One group is strictly against using PBN links, while another group cannot do without them. As we have said PBN links are black hat links. Using them entirely depends on individual preference.
Everyone's SEO goals and risk appetite are different. Hence it is at your own risk to use them for your SEO campaigns. Being said that, If you wonder PBN links still work today, I would recommend you reading this post here.
We are going to discuss today if PBN links from Fiverr good choice for your website.
Since we discuss a specific PBN links vendor or market place, I assume you have at least some interest to build these links.
But why Fiverr?
Fiverr is famous for its $5 gigs. It can be very handy to outsource cumbersome jobs to freelancers for affordable prices. It is no surprise to find sellers of any type of service in there and PBN links are no exception.
Are Fiverr PBN links safe?
Before talking about if Fiverr PBN links are safe or not, we should define what is a safe PBN link, or what makes a PBN a safe one?
Here are major points that may help you to spot low quality PBN links.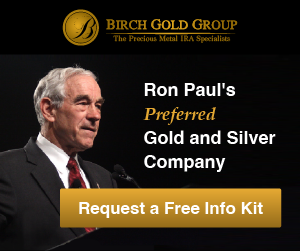 Low Sales Price
Most of the Fiverr PBN links sold between $5-$25. This is not even the price for a single link but rather for several dozen of links.
The low sales price is the first indicator of low-quality PBN links. Does it mean the expensive PBN links are the higher quality ones?
It depends. It may be, or it may not be. It is the discussion of the whole another post.
But, what you should know, building and maintaining a healthy PBN requires hard work and a good investment.
If PBN links are offered for a very cheap price, it is very likely to be sold to a large group of people. If it is done in scale, it is likely that Google already knows what is going on.
Will PBN link vendors tell you if their PBNs are hit by Google algorithm updates?
No, absolutely not. They want to sell links. It is in their best interest to tell that their PBNs have zero footprints. Many times people buy these links on Fiverr without knowing what is going on behind the scenes.
Most people ordering PBN gigs don't even ask from which domains the links will come from. If you are buying these links, you are highly advised to check domain authority, and spam score metrics.
In reality, there is no way to know if a PBN link is a safe one. Google has its own algorithm and decision criteria that it uses. The link you count safe may be already blacklisted by Google as a link scheme.
Amount Of Backlinks Sold At Once
Let's say you still want to buy PBN links from Fiverr. Because you don't agree with me that I am telling here Fiverr PBN links are junk.
Alright, I can relate to that. SEO is a subjective science since none of us know the exact algorithm Google runs.
But I want to share with you something that I am very sure about.
No matter what type of links you build (PBN, guest posting, GSA links, forum profile, etc.) if you build too many of them in a short period of time you will blow up your website.
Google is a robot and programmed to use different metrics to position websites in SERP. One of the important metrics it uses is link building velocity.
If you want to buy links from a Fiverr seller, ask the seller to give you 1-2 links at once. Then wait for a few weeks and see what happens.
Buying 50 PBN links at once can be a recipe to invite a Google penalty that may not be very irreversible.
Who knows you may buy those links and get really lucky to hit the #1 spot in Google. However, I wouldn't do so for my website, since I make long term plans with my sites.
Seller reputation on Fiverr
Although I believe all PBN links from Fiverr are junk, you should still pay attention to the seller's reputation on Fiverr.
Think about it, people go and buy a bunch of links for $5.
The seller delivers the gig a day or two later. Then buyers leave a gig review.
What is the likelihood of that review to be genuine?
Zero.
Even if you do something great that will positively affect your SEO rankings, it will take at least a few weeks to see any tangible results.
What that means, people only leave a good review, because all previous 100 buyers left a good review.
Or, maybe the seller has kept good communication with the earlier buyers, etc.
There is no way to know if a built backlink is good unless a sufficient amount of time is given for it. In fact, there is no way to know if any backlink is good unless you test is in isolation while keeping all other variables constant.
PBN domains hosted on Cheap Webhosting
We have already discussed that you need to know which domains will give you the PBN links. Once the seller tells you the domain name you will get link from, you will need to scrutinize it carefully.
Is it hosted on a reputable Webhosting, or do they have a dollar hosting?
These very cheap hosting plans are usually reseller hosting accounts that are purchased in mass to sell in fractions for more profit. Since they are cheap, they provide the flexibility to host each domain on a unique IP address for an affordable price.
Because of their low initial price, they naturally invite all blackhat projects to host on them.
Google has taken action against suspicious Webhosting providers that are very cheap.
Make sure the domain links to you come from a reputable hosting provider. It will not guarantee anything, but it may help you lower your risks.
Declining traffic stats
Websites are built for people to visit them. Unless a website is very new, it should be able to receive some organic traffic. If the website you plan to get links from shows declining or already declined to zero traffic stats, it may be a sign of a Google penalty.
You can use Alexa or Similarweb to estimate traffic stats of a website. Although these tools are not perfect, it will give you an idea about what is going on with the site.
Uncommon domain extensions
Unless there is a good reason, don't get backlinks from the domains that have are uncommon domain extension.
Let's say you have a restaurant business in Italy.
It would be normal to have backlinks from the domains with the ".it" extension. However, it would look weird to have a backlink from the ".ru" domain extension.
Also, stay away from links coming from websites that have weird domain extensions like ".xyz" or ".abc".
Get your links from ".com", ".net", or ".org" domains.
Domains That Have No (Contact / Privacy Policy / Legal Pages)
If you buy PBN links from someone, make sure the website is fully built with its all-important pages.
A lot of times, PBN sites forget creating pages like:
Contact Page
Privacy Policy Page
Other Legal Pages
Stay away from websites that don't look to your eye legit.
Sites with Low Quality Or Spun Content
High-quality PBN link vendors invest money in good content. Because they can sell links for a good price. Those vendors would definitely wouldn't want to risk their reputation since they make good money.
Most legit PBN vendors sell a single link about $100. Don't get my word wrong. There is no market standard. You may pay from $20 – $500 depending on the link you will get.
Most Fiverr sellers cannot afford to pay unique content for PBN sites. They usually use spun articles or expired domain content.
How come someone can sustain a PBN business by selling links for $5 only?
It is not possible.
Hence, stay away from the links coming from sites that have low-quality content.
I was almost forgetting, a 500-word content is suspicious no matter how good it is. Nowadays people rarely create content less than 1000 words.
Using Google Applications
Using Google Analytics or Google Webmaster Console is a very obvious footprint that PBN domains should avoid.
However, it is not the only way Google sneaks into websites to collect information. Even the Google Fonts plugin may help Google to collect information from a website.
If you find out a domain that provides the PBN link has any Google applications you may consider not to have that backlink.
How To Buy PBN Links From Fiverr?
Assuming you have decided to purchase links from Fiverr. Here are some safety tips you should consider in addition to the points already mentioned.
Work with reputable Fiver sellers only.
Ask to get 1-2 links only.
Don't get more than 1 link per domain.
Don't get exact match keyword anchors only.
Don't get many backlinks pointing to a certain page.
Have a Natural Anchor Text Profile
Below is how a natural anchor text profile should look like. It is my opinion only by reviewing multiple high authority websites to understand how their anchor text distribution is.
%50 (brand name & naked anchor)
%25 (generic anchor like "this post", "read this")
%10 (phrase match anchor)
%10 (exact match anchor)
%5 (image anchor)
Final Notes
Fiverr PBN links are not something I would include in my SEO campaigns. They are probably the most vulnerable ones to Google algorithm updates. If you want to give a try, know that you will always need to look over your shoulder buying these links.