Cornerstone Bullion Review
Company Background
Cornerstone Bullion is a division of Cornerstone Capital Investment Inc. founded by Chad Roach in 2008. It is a family-owned business that offers a wide variety of precious metal investment products.
The company is a member of the ICTA (Industry Council on Tangible Assets) and fully compliant with federal and state requirements.
Cornerstone Bullion's primary operational area is the sales of precious metals. In particular gold, silver, platinum, and palladium bullion, and coins.
Investors can also roll over their 401k or IRA to precious metal IRA with Cornerstone to diversify and grow their retirement portfolio.
Contact Details
Toll Free: (800) 558-4671 or (303) 956-3455,
Normal Sales Hours: 8 AM – 5 PM, Mountain Time,
Fax: (888) 303-9956
Cornerstone Bullion is based in Castle Rock, Colorado. They are only open for pre-booked appointments.
Cornerstone Bullion's office is at Castle Rock in Colorado, United States. They, however, only meet customers with prior appointments.
To make a purchase you need to call the company, get your price for the metal you want to buy. Needless to say, you can't buy anything from the company outside their business hours.
Services
Let's take a look at the company's services in detail.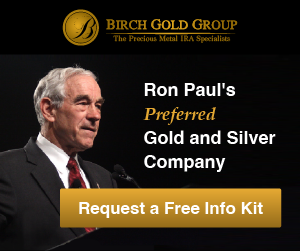 1. Purchase of Precious Metals
Cornerstone offers a wide selection of bullion products. Cornerstone Bullion has got you covered if you are looking to buy gold, silver, platinum, or palladium bullion.
There is a free guide on their website to help you decide what metal to buy. Nonetheless, stay objective, Cornerstone has a personal preference for silver bullion.
After deciding what to buy, you will have to put a call across to Cornerstone Bullion as they lack an e-commerce service.
The metals pricing and other information will be shared only during the call, which is also where your order gets locked-in on its current sales price.
Cornerstone Bullion does not offer up numismatics for sale. They made this decision to provide their customers with only valuable products at low premiums, which is often not the case with numismatic coins.
2. Sales of Precious Metals
Cornerstone Bullion also buys precious metals from clients, and you don't have to be a former customer to sell to them. They buy almost all precious metals coins and bars- to exclude jewelry and scraps. 
To sell, you also will have to call them, get a current price quote, and ship your metal to them for confirmation and payment.
3. Trade Within an IRA/401K
Cornerstone Bullion can work with your precious metals IRA custodian to help you purchase, receive, and store precious metals.
Their preferred custodian is the Entrust Group. They also work with other custodians such as Goldstar Trust Company, New Direction IRA, and The Kingdom Trust Co.
All you need to do is contact any of these custodians to open your precious metals retirement account. Fund the new account with a check, bank wire, or rollovers from an existing IRA account. 
Note that Cornerstone Bullion has no information on its website about helping customers with rollovers. They only come in as your store, where you can place an order for IRA-approved precious metals.
After this, they will reach out to your custodian for payments and shipping of your precious metals to a secure depository, which must have been selected by you.
In other words, Cornerstone Bullion does not offer storage services. Your custodian will be the one who helps you with choosing one from the storage facilities they use.
Payment Options
After calling Cornerstone Bullion and placing your order, your order gets locked-in upon your verbal confirmation. And the order can no longer be canceled.
Cornerstone Bullion accepts payments made through bank wire, check, and sometimes through cash, or cashier's check. But you are required to mention beforehand if you wish to pay by other means separate from bank wire. 
Shipping & Delivery
Once your payment is received and confirmed, Cornerstone Bullion goes on to ship your order within 1 to 3 days.
In the bid to make sure clients get the lowest pricing, Cornerstone Bullion makes use of several warehouses and shipping carriers. However, most of their packages are shipped by US Postal Service's priority mail, UPS, or FedEx.
And your packages are fully insured until you sign at the point of delivery. Cornerstone Bullion guarantees that orders are delivered within 3 to 7 seven days after clearing the order payment.
And they also make sure to notify clients in the case of any expected delay.
When selling to Cornerstone Bullion, you are required to handle the shipping and its insurance yourself. And they require that you ship through the USPS.
Ratings
Cornerstone Bullion has put a lot of work into selling to their customers at competitive prices by reducing their operating costs. I'm guessing that gets you interested in knowing what the public thinks of their services. Well then, let's check a couple of their current ratings from some trusted consumer advocacy organizations.
BBB and BCA's ratings are not entirely based on reviews, but also on other factors that determine the business's legitimacy.
And from Cornerstone's ratings, it is obvious they have been giving their best to ensure customers are satisfied with their services. However, there aren't many first-hand customer reviews on Cornerstone Bullion.
That doesn't come off to me as good quality, given that they have been in this industry for about ten years now.
So you might want to start asking yourself if you are okay with the third-party ratings, or you may just go on to check out alternatives to Cornerstone Bullion with more reviews.
 Are There Complaints?
My research revealed that Cornerstone Bullion currently has no complaints. But with their small review count, the complaints about Cornerstone Bullion may come in later.
Is Cornerstone Bullion a Legit Company?
As I already stated earlier, there aren't that many reviews from customers. And that makes answering this question a bit difficult. However, from the ratings, they currently come off as a legit company to me.
Pros and Cons
One thing about us humans is we all have our differences, hence- preferences. And that a company is legit isn't enough reason to deal with them. I'm saying it is safe to compare their positives and negatives to be sure they fit in with what you need.
That said, let's go through some of their pros and cons.
👍 Pros
Friendly service as they are a family-run company.
They currently have a good reputation.
There is no minimum of purchases and sales.
👎 Cons
Customer reviews are not many.
Lack of sales price transparency on their website.
Lack of e-commerce that places limitations on when you can buy from them.
As a collector, you can't get numismatic coins from them.
Conclusion
Cornerstone Bullion is a reputable company. And a determined one, aiming to provide their customers with quality bullion at competitive prices by cutting off costs.
However, I'm not sure cutting off some of these costs, such as that required to run an e-commerce service, among others, is a smart move.
And given the small count of reviews, there is no way to know much about what former customers think of their services.
Hence, you may want to check out other alternatives to Cornerstone Bullion before making a decision.