TurboTax Affiliate Program Explained
TurboTax is a company simplifies anything you may need about taxes. Customers ask their tax-related questions and TurboTax makes the math for them. It is that simple.
To provide you the most accurate and individualized solution, TurboTax expects you to provide information about your situation. You need to provide information about the subjects like what is your current job, how much you make, do you have any children, etc.
The company is very confident with its services and promises to provide 100%accurate, guaranteed calculations. TurboTax constantly keeps itself up-to-date with the latest tax laws to help you with the most current information.
TurboTax has an affiliate program. If you have a personal finance blog you may want to promote it to your audience.
TurboTax Affiliate Program Information
The company's affiliate program URL: https://turbotax.intuit.com/
You can apply for TurboTax using one of the options below.
By signing up for this program you can help your customers and employees to file their taxes.
Description: Consumer Purchases an Online TurboTax Federal or State Product.
Referral Period: 7 day(s)
Commission: 15.00%
15.00% on Item List: TY19 Federal Paid Skus
1.00 USD flat on Item List: TY19 Federal Free Skus
15.00% on Item List: TY19 State Paid Skus
2.00 USD flat on Item List: TY19 State Free Skus
5.00% on Item List: TY19 Federal TTL Paid
1.00 USD flat on Item List: TY19 Federal TTL Basic
0.00 USD flat on Item List: TY19 Non-Commissionable
Incentivized Traffic: Allowed
Email: Allowed – Publisher links to TurboTax or Intuit Site(s) are NOT permitted to be placed in an unsolicited e-mail or chat rooms.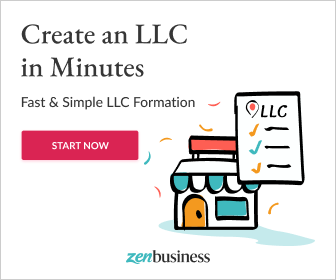 Social Media: Allowed – Social: All policies stated in these marketing policies also apply to social promotions on FaceBook and other social channels. Any social promotion on behalf of TurboTax must be pre-approved in writing.
Direct Linking: No
You cannot bid on protected terms TurboTax, Quicken, QuickBooks, SnapTax, Intuit, or other Intuit Trademarks.
Should you promote TurboTax as an affiliate?
Make substantial commissions from thee months of January to April. It is a kind of a seasonal program since you will not make much during when the Tax season is gone.
If you have content specifically discussing how to calculate your taxes you may include a few links in your content. That would totally help to diversify the affiliate products on your site. However, it is hard to use as a standalone affiliate program to make money during the entire year.
You can earn commissions for TurboTax Online federal and state tax returns and use exclusive promotional offers as an affiliate.
You can include free tax articles and calculators to your site provided by the TurboTax affiliate program, which is nice. This can be particularly useful to create returning visitors to your site which increases the value of your website.
The whole goal of TurboTax is to help customers providing an easy way to file their tax returns. Unless you have a specific piece of content that discusses tax returns you cannot create a targeted campaign.
Overall it is a good affiliate program you can use if you have relevant content.